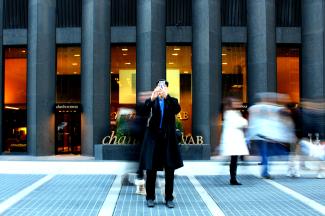 Merger of Charles Schwab and TD Ameritrade is Definitely Going to Happen… Someday
Updates on a Schwab and TD Ameritrade Merger
In late 2019, Charles Schwab announced a friendly takeover of rival TD Ameritrade. The initial announcement raised immediate anti-trust concerns, which were subsequently dismissed with the DOJ's June 2, 2020 ruling. Shareholders of Schwab and TD subsequently approved the merger with 99%+ shareholder approval. 
This merger is obviously relevant to FPH clients whose accounts are custodied at TD Ameritrade. However, while the merger is a done deal, the logistics and timing of the completion of the merger remain vague with the best estimates landing in the 18-36 month range.
There has been little guidance passed down to firms like ours that currently use TD's technology platform. In fact, when a reporter asked a Schwab executive if the company was seeking input from advisers on the matter, the paraphrased response was "not so much." My guess is that we will eventually be transitioning to using Schwab's institutional platform, which I am told is better than TD's. We will keep you posted. 
Related Reading:
Charles Schwab to Integrate TD Ameritrade Platforms (FinanceMagnates.com)
Odds Spike to 100% of Schwab - TD Ameritrade Merger (RIA Biz) 
John H. Robinson is the founder of Financial Planning Hawaii and a co-founder of software maker, Nest Egg Guru 
Disclosures: Securities offered through J.W. Cole Financial, Inc. (JWC) member FINRA/SIPC. Advisory services offered through Financial Planning Hawaii and J.W. Cole Advisors, Inc. (JWCA). Financial Planning Hawaii and JWC/JWCA are unaffiliated entities. 
Fee-only financial planning services are provided through Financial Planning Hawaii, Inc, a separate Registered Investment Advisory firm. Financial Planning Hawaii does not take custody of client assets nor do its advisers take discretionary authority over client accounts.