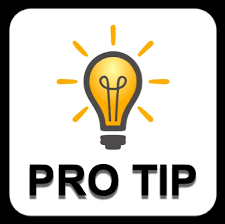 3 "Pro Tips" for Using the Schwab Alliance Website
3 "Pro Tips" for Using the New SchwabAlliance.com Website
By J.R. Robinson, Financial Planner (9/12/2023)
Why am I Suddenly Being Told I Need to Log In to Charles Schwab? What Happened to TD?
Over the past week, we have received a few calls from clients wondering why they are suddenly receiving emails from Charles Schwab telling them to log into their accounts.  It was a bit unnerving for me to be fielding those calls since I have been writing about the TD-Schwab integration since the acquisition was announced in 2019. 
I do not mean any disrespect and certainly do not wish to offend anyone, but if you were caught unaware, it is because you have not read the many emails, blog posts and newsletter articles in which I have apprised you of this integration over the past 3 years.  I always tell our clients, you are under no obligation to read all of the content I produce, but you should at least skim it to see if there might be important information that may apply to you.  This would be a good example of how skimming my content would have saved you some heart palpitations. 
As I have said from the time the acquisition was announced, I do not have any concerns about Schwab.  Both Schwab and TD were known to have great custodial platforms.  Most of you know that I am not shy about speaking my mind, so if I did not think Schwab was a good fit, you would know.  In my opinion, there was no reason for FPH clients to change to a different platform to avoid Schwab.  Schwab is the largest asset custodian for independent financial planners and has a great reputation in the space. 
To those clients who were caught off guard, I am sympathetic because I understand that any change is disruptive.  I also have not been shy in expressing my displeasure over how Schwab has mishandled the integration. At this time, however, my job is to get all of you comfortable on the Schwab platform as soon as possible.  To this end, the purpose of this message is to share three useful tips for getting up to speed once you have logged into your accounts through the SchwabAlliance.com website.
How Do I Access My Old TD Ameritrade (and New Schwab) Statements?
Do you wish to check the holdings in your new Schwab accounts against the positions shown on your 8/31/2023 TD Ameritrade Statement?  Need to get your hands on a 2021 Consolidated 1099?  Need to see trade confirmation?  Just log into SchwabAlliance.com and select "Statements" from the menu bar.  NOTE: FPH clients will have access to the TD statements since inception.
How Do We See ALL of our Family's Accounts with Schwab?
The most common complaint we have received over the past five days since the integration was completed is that clients who log in to SchwabAlliance.com can no longer see all the accounts in their household.  Instead, they are only able to see accounts linked to their social security numbers. 
The solution is to have you grant access to third parties who cannot currently see your accounts and for you to grant access to third parties whom you would like to view your accounts. To do this, log into your Schwab Alliance account.  Below the Welcome bar, you will see "Need to provide individuals access to view your accounts? "Click Here."  (see highlighted below)
Note:  I encourage all clients to follow the tutorials below the heading, "Here's how to get started with Schwab Alliance."
Can we Add Nicknames So It Is Easier to Distinguish Accounts When we Log In?
A common complaint among clients who log in to the Schwab Alliance website for the first time is that all their accounts are referenced by their new Schwab account numbers. For people with multiple accounts, it can be difficult to determine which account is which.  The easiest way to solve for this is to assign each account a nickname, such as "John's IRA" or "Sandy's Rev Trust."
To assign nicknames,  from the login dashboard click on "Settings"  (circled in red below).
When you click on "Settings" you should see all your account numbers.  You may enter and save nicknames in the boxes for each account as I have done in the example below:
Summary
Although I know that change is difficult and the change from TD to Schwab was nothing that you (or I) requested, there is no other custodial platform I would have chosen above Schwab.  I say this even though I maintain Schwab has not managed the transition well.  Once you are up and running, I believe you will find that the Schwab platform is both user friendly and robust. 
One additional important item I forgot to mention – The Schwab Alliance login link has replaced the TD login link in the Client Portal on the FPH HOME page.
Please do not hesitate to call if you have questions or need tech support.
John H. Robinson is the owner/founder of Financial Planning Hawaii and Fee-Only Planning Hawaii.  He is also a co-founder of fintech software-maker Nest Egg Guru.