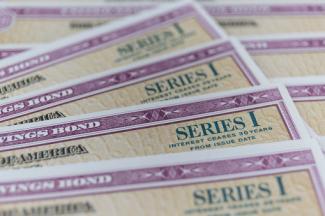 7% Savings Bonds?! - Curb Your Enthusiasm
7% Savings Bonds?! – Curb Your Enthusiasm
By John H. Robinson January 7, 2022
On November 3rd, 2021, New York Times "Your Money" columnist Ann Carns alerted the world that I-Bonds, the inflation-linked savings bonds issued by the U.S. Treasury will be paying 7.12% for the six month period ending in May 2022.  The 7%+ yield on super-safe U.S. treasuries caught the attention of millions of yield-starved investors.  The article spawned scores of other similarly themed articles, and I have received a number of calls from similarly yield-starved clients wondering whether they should buy them and/or why I had not trumpeted the news to all FPH clients. 
My response is that the opportunity is a bit overhyped and, for most FPH clients, likely not worth the hassle.  The interest will be reset again in six months, investors in I-bonds are limited to $10,000 per person per year, you must hold them for a minimum of 1 year with a 3-month interest penalty for cashing in the bonds in less than 5 years, and purchasing them requires establishing an online account with U.S. Treasury Direct.  These limitations were all presented in Ms. Carns article, but readers have a hard time getting past the siren song of "7% government guaranteed."
I don't mean to be a wet blanket, so if you think inflation will remain high for a while and you are not put off by the aforementioned limitations, here's the link to set up an account with Treasury Direct:
https://www.treasurydirect.gov/indiv/products/prod_ibonds_glance.htm
Related Reading
Inflation Bonds Are Getting a Big Rate Bump (NY Times)
Series I Savings Bonds Rates and Terms – How Interest is Calculated (TreasuryDirect.gov)
How to Buy I-Bonds: Soup to Nuts (The Finance Buff)
John H. Robinson is the owner/founder of Financial Planning Hawaii and a co-founder of software-maker Nest Egg Guru.
DISCLOSURES
Securities offered through J.W. Cole Financial, Inc. (JWC) member FINRA/SIPC. Advisory services offered through Financial Planning Hawaii and J.W. Cole Advisors, Inc. (JWCA). Financial Planning Hawaii and JWC/JWCA are unaffiliated entities.
Fee-only financial planning services are provided through Financial Planning Hawaii, Inc, a separate Registered Investment Advisory firm. Financial Planning Hawaii does not take custody of client assets nor do its advisers take discretionary authority over client accounts.
The information contained herein is general in nature. Neither Financial Planning Hawaii nor J.W. Cole provides client-specific tax or legal advice. All readers should consult with their tax and/or legal advisors for such guidance in advance of making investment or financial planning decisions with tax or legal implications