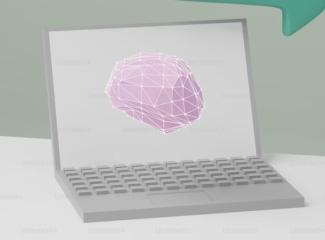 AI and the Financial Planning Industry - An "Old School" Financial Planner Takes ChatGPT for a Test Drive
AI and the Planning Industry - An "Old School" Financial Planner Takes ChatGPT for a Test Drive
By John H. Robinson, founder, Financial Planning Hawaii (February 2023)
Artificial Intelligence (AI) software is a hot topic and portends to be a disruptive force on par with the advent of the Internet and e-commerce. Scarcely a day goes by when I don't see some new article about how AI may replace some segment of the workforce or, conversely, enable some other industry segment to prosper.  Last week, I read an article discussing AI's potential to obviate the need for fashion models and another suggesting that AI posed an existential threat to the music industry.
Is AI reshaping the fashion industry? (TheWeek.com)
An AI Hit of Fake "Drake" and "The Weeknd" Rattles the Music World (NY Times)
Even if the near-term impact of AI is overstated, it seems obvious that advances in AI will touch just about every industry – some for better, some for worse.  Airlines, for example, seem to have wholeheartedly embraced AI chatbots to replace live chat with humans.  For their part, High school and college students have enthusiastically embraced Open AI's ChatGPT as a tool/substitute for writing papers. 
Will ChatGPT Replace Financial Planners?
Within the financial planning arena, there has been much discussion about whether ChatGPT might be useful for content creation for blogs and client newsletters.  In a December 16, 2022 article, "The Incredible "Silver Bullet" Potential of ChatGPT," financial advisor marketing consultant Kristen Luke succinctly explained how ChatGPT might help financial advisors generate original content and help improve search rankings.  As the producer of the Financial Planning Hawaii and Fee-Only Planning Hawaii blogs and newsletter, the time-saving potential of ChatGPT for content creation is not lost on me.  To read the complete story of my ChatGPT experience, see the following article I published in Advisor Perspectives in the February 23, 2023 issue of Advisor Perspectives.
A Financial Planner Takes ChatGPT for a Test Drive
SPOILER ALERT - The test drive resulted in a "crash & burn." The app's propensity for "hallucinations" (producing false information) was remarkable.  At the end of the exercise, I was disappointed that AI seems far, far away from being able to save me time in content creation.  On the bright side, I am more confident than ever that AI will not be replacing human financial planners any time soon.
John H. Robinson is the owner/founder of Financial Planning Hawaii, Fee-Only Planning Hawaii, and Paraplanning Hawaii.  He is also a co-founder of fintech software-maker Nest Egg Guru.