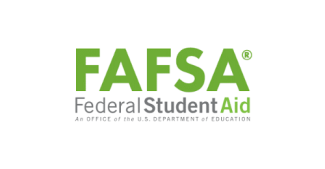 Big changes are coming to the FAFSA...and they are not all welcome.
Big changes are coming to the FAFSA
…and they are not all welcome.
By John H. Robinson, January 9, 2022
Beginning in the 2023-2024 school year, parents and students completing the U.S. Department of Education's Free Application for Federal Student Aid (FAFSA) will find a simpler, less intimidating format with 2/3 fewer questions and a modified formula for determining who gets aid. Most changes are slated to go into effect for the 2023-2024 school year, but some may be phased in for 2024-2025.
Three of the most notable changes are as follows:
- No disqualification for aid for failing to enroll for selective service or for a prior drug conviction.
- Grandparent-owned 529 plans will no longer impact students' aid eligibility.
- The new formula eliminates a break for families with multiple students in college at the same time.
What's not to love? The first two items on this list make sense and may be viewed favorably. The third change is difficult to swallow is going to hurt many, many families. Here are a few related articles:
What's Changing in the New FAFSA & What's Not (NY Times 9/17/2021)
Grandparent 529 Plans get a Boost from New FAFSA Form (Forbes, 10/29/2021)
FAFSA Simplification Costs Large Families Big Money (College Parents of America)
John H. Robinson is the owner/founder of Financial Planning Hawaii and a co-founder of software-maker Nest Egg Guru.
DISCLOSURES
Securities offered through J.W. Cole Financial, Inc. (JWC) member FINRA/SIPC. Advisory services offered through Financial Planning Hawaii and J.W. Cole Advisors, Inc. (JWCA). Financial Planning Hawaii and JWC/JWCA are unaffiliated entities.
Fee-only financial planning services are provided through Financial Planning Hawaii, Inc, a separate Registered Investment Advisory firm. Financial Planning Hawaii does not take custody of client assets nor do its advisers take discretionary authority over client accounts.
The information contained herein is general in nature. Neither Financial Planning Hawaii nor J.W. Cole provides client-specific tax or legal advice. All readers should consult with their tax and/or legal advisors for such guidance in advance of making investment or financial planning decisions with tax or legal implications