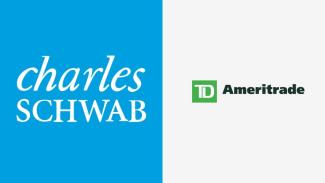 Bye-Bye NFS. Hello Charles Schwab
Bye-Bye NFS.  Hello Charles Schwab.
We are encouraging FPH clients who still have accounts held with National Financial Services(NFS) to transfer to the Schwab/TD Ameritrade platform.  When I founded Financial Planning Hawaii in 2010, NFS was the only platform available to our clients through JW Cole (our affiliated brokerage and investment advisory firm). I was never particularly enamored with NFS because, in my opinion, Fidelity Investments (the owner of NFS) has neglected to improve/modernize the platform and because Fidelity continues to irritating charge nickel and dime account and trading fees that competing platforms (e.g., Charles Schwab and TD Ameritrade) long ago abandoned.
When JW Cole rolled out TD Ameritrade as an alternative a few years ago, we began migrating clients over to TD.  Our experience using both platforms has led us to conclude that the TD platform is superior in nearly every respect and the differences are stark enough that we are compelled to implore remaining NFS clients to make the change.  At this time, more than 70% of FPH clients are already on TD we have used TD exclusively for all new clients.  Over the next few months, we will be reaching out to all remaining NFS clients. Our goal is to complete the migration by the end of May. 
Should We Wait to Migrate Until After the Schwab-TD Integration is Completed?
As we have shared in multiple communications, Charles Schwab acquired TD Ameritrade a few years ago and will be integrating its best-in-class platform with TD's in early September.   We have been advised by Schwab that it will be easier for clients who are already on the TD platform before June.  Also, the sooner clients can escape the NFS extra fees, the better.
What Will the Schwab-TD Integration Entail?
The transition of client accounts from TD Ameritrade to Schwab will be paperless (no transfer forms or client signatures required).  The most notable changes will be new account numbers and a new website login.  Charles Schwab has been pretty good about communicating details about the transition and we expect further details as the September date approaches.
John H. Robinson is the owner/founder of Financial Planning Hawaii, Fee-Only Planning Hawaii, and Paraplanning Hawaii.  He is also a co-founder of fintech software-maker Nest Egg Guru.
DISCLOSURES
Securities offered through J.W. Cole Financial, Inc. (JWC) member FINRA/SIPC. Advisory services offered through Financial Planning Hawaii and J.W. Cole Advisors, Inc. (JWCA). Financial Planning Hawaii and JWC/JWCA are unaffiliated entities 
Fee-only financial planning services are provided through Financial Planning Hawaii, Inc. DBA Fee-Only Planning Hawaii, a separate state of Hawaii Registered Investment Advisory firm. Financial Planning Hawaii does not take custody of client assets nor do its advisers take discretionary authority over client accounts.
The information contained herein is general in nature. Neither Financial Planning Hawaii nor J.W. Cole provides client-specific tax or legal advice. All readers should consult with their tax and/or legal advisors for such guidance in advance of making investment or financial planning decisions with tax or legal implications.