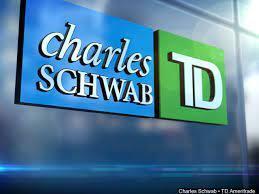 Change is in the Wind
By John H. Robinson, Financial Planner (May 28, 2023)
Charles Schwab/TD Ameritrade Integration -All clients with TD Ameritrade accounts will be converted to Schwab custodial and trading platform on Labor Day (Monday, September 4, 2023).  FPH Clients will receive new account numbers and new login credentials.  Expect a few new authorization forms to be delivered, but nothing on the scale of what we would normally need to transfer accounts from one firm to another.
Good-bye National Financial Services (NFS) - We continue to encourage remaining clients who have accounts on the NFS custodial platform to transfer to the TD/ Schwab platform.  We hope to have all FPH clients off the NFS program prior to the TD/Schwab integration date. 
Discretionary Trading Authorization - concurrent with the TD/Schwab merger, we plan to ask all FPH clients to authorize a change from non-discretionary trading to discretionary trading authorization.  We have historically balked at accepting discretionary trading authorization because we want our clients to be engaged in investment decision-making.  While we still want client engagement, the regulatory landscape and the liability we assume with non-discretionary trading has become too much for us to bear. 
To illustrate this by example, last week we sent an email out to 82 client accounts that hold  U.S. Treasury money market funds advising them to sell their shares in advance of a potential Treasury default.  In the email blast, we noted that clients must call us to execute the trades because we do not have discretionary authority to do it for them.  We spent three days trying to call everyone directly, but it is not possible to reach everyone.  There is also the issue of who gets called first and the potential liability over failing to reach people.  If we have discretionary trading authority, we can automatically sell the security simultaneously for all clients.
See also – Discretionary vs. Non-Discretionary Investment Accounts(SmartAsset.com)
John H. Robinson is the owner/founder of Financial Planning Hawaii, Fee-Only Planning Hawaii, and Paraplanning Hawaii.  He is also a co-founder of fintech software-maker Nest Egg Guru.
DISCLOSURES
Securities offered through J.W. Cole Financial, Inc. (JWC) member FINRA/SIPC. Advisory services offered through Financial Planning Hawaii and J.W. Cole Advisors, Inc. (JWCA). Financial Planning Hawaii and JWC/JWCA are unaffiliated entities. 
Fee-only financial planning services are provided through Financial Planning Hawaii, Inc. DBA Fee-Only Planning Hawaii, a separate state of Hawaii Registered Investment Advisory firm. Financial Planning Hawaii does not take custody of client assets nor do its advisers take discretionary authority over client accounts.
The information contained herein is general in nature. Neither Financial Planning Hawaii nor J.W. Cole provides client-specific tax or legal advice. All readers should consult with their tax and/or legal advisors for such guidance in advance of making investment or financial planning decisions with tax or legal implications.