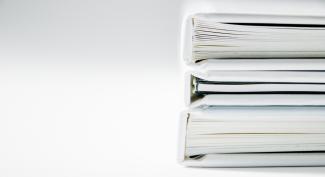 Estate Planning – Perception vs. Implementation
A common misconception among American consumers is that estate planning ends with the drafting of the documents (e.g., wills, trusts, durable powers of attorney, health care directives, etc).  In truth, the documents are useless (and legal fees wasted) if they are not properly implemented and if the people named in the documents to manage your affairs and make decisions if you are incapacitated or dead are unaware of their roles or do not have access to the documents when they are needed.  This concept is articulated perfectly in the following 2018 article in National Law Review - So You Think You're Done With Your Estate Plan.
Most FPH clients know that eMoney is the platform I provide to help clients organize all aspects of their financial lives.  Most also know that I encourage them to use the eMoney Vault to store copies of estate planning documents along with contact information for all parties named in the documents as successor agents.  From time to time, however, this suggestion meets resistance.  
A few times, clients have balked because they prefer their own storage solutions either on their computer's hard drive or through a cloud-based storage solution, such as DropBox.  A problem with this position is that successors are often unable or unaware of the need to login and search for the docs.  Further, the successors often are are not provided with the requisite login/password access necessary to retrieve the assets. 
Alternatively, I have also encountered a few law firms that insist upon exclusively storing the documents either in hard copy form or in their own outsourced digital storage system.  A potential problem with this edict is that the people named in the estate documents often have no idea which attorney or law firm drafted the docs.  I have also had a few occasions in which the law firm either lost the original documents or went out of business.  I even had one memorable meeting in which a prospective client assured me that his attorney would "take care of everything" only to learn (during our meeting!) that the gentleman had passed away a few years earlier.
In my opinion, eMoney represents a far more practical solution, since (1), unlike the law firm, we tend to maintain ongoing communication with our clients over time, (2) we can grant access to the people named in the documents, and (3) we likely have a clearer understanding of the client's overall financial picture at any particular point in time than the attorney.  Perhaps the most practical reason of all to enlist my help in implementing your financial plan is that you estate planning attorney is unlikely/unwilling to spend the months and sometime years of cajoling, prodding, and nagging necessary to get you to get your documents drafted, properly implemented, and updated as necessary over time!
John H. Robinson is the founder of Financial Planning Hawaii and a co-founder of software maker, Nest Egg Guru 
Related Reading
How to Create Your Own Digital Estate Plan (trust & will)
How to make your digital life part of your estate plan (Forbes)
DISCLOSURES: Securities offered through J.W. Cole Financial, Inc. (JWC) member FINRA/SIPC. Advisory services offered through Financial Planning Hawaii and J.W. Cole Advisors, Inc. (JWCA). Financial Planning Hawaii and JWC/JWCA are unaffiliated entities. 
Fee-only financial planning services are provided through Financial Planning Hawaii, Inc, a separate Registered Investment Advisory firm. Financial Planning Hawaii does not take custody of client assets nor do its advisers take discretionary authority over client accounts. 
The information contained herein is general in nature. Neither Financial Planning Hawaii nor J.W. Cole provides client-specific tax or legal advice. All readers should consult with their tax and/or legal advisors for such guidance in advance of making investment or financial planning decisions with tax or legal implications.