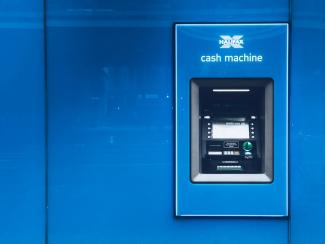 The Flypaper Effect: Why cash management is the low hanging fruit in portfolio returns
Interest on Bank Deposit Sweeps
Last month, I sent a broadcast email out to all clients who have more than $20,000 in bank deposit sweep funds in their TD Ameritrade and/or NFS/Fidelity investment accounts. The purpose of the email was to remind our flock that this cash earns almost no interest and to implore recipients of the message to contact me to discuss potential ways to get that money working harder.
Short term (3-12 month) T-bills and an FDIC insured CDs are generally paying 2% - 2.5%, and often represent a safe and easy way to boost overall portfolio returns. Despite the fact that FPH clients collectively have approximately $20 million in bank sweep deposits, my email message garnered almost no response.
How this Affects Investors
I am sure this makes TD and NFS very happy, since cash deposits represent a significant profit center. This investor behavior is not terribly surprising, as it is consistent with a concept known as the "flypaper effect". When applied to portfolio management, this concept generally means that money tends to stick wherever it lands.
It explains inertia both with respect to investors' reluctance to transfer accounts out of banks and investment firms, even when they are unhappy, and with respect to the tendency of consumers to leave large sums of money in low/no yield bank deposit accounts.
As your financial planner, my job is to help you overcome this inertia and to help make your savings work more efficiently. My job is decidedly NOT to make you the favorite customer of the firm that holds your account assets. For more on this topic, see this article from Wall Street Journal columnist, Jason Zweig. If you have considerable cash in your investment accounts or banks that you would like to have working harder for you, you know how to reach me.
Related Reading:
Raising Your Own Rates Even if the Fed Won't (Wall Street Journal)
John ("J.R.") Robinson is the owner of Financial Planning Hawaii, Inc. and a co-founder of Honolulu-based fintech software developer, Nest Egg Guru.
Disclosures: Securities offered through J.W. Cole Financial, Inc. (JWC) member FINRA/SIPC. Advisory services offered through Financial Planning Hawaii and J.W. Cole Advisors, Inc. (JWCA). Financial Planning Hawaii and JWC/JWCA are unaffiliated entities.
Fee-Only Financial planning services are provided through Financial Planning Hawaii, Inc, a separate Registered Investment Advisory firm. Financial Planning Hawaii does not take custody of client assets nor do its advisers take discretionary authority over client accounts.
The information contained herein is general in nature. Neither Financial Planning Hawaii nor J.W. Cole provides client-specific tax or legal advice. All readers should consult with their tax and/or legal advisors for such guidance in advance of making an investment or financial planning decisions with tax or legal implications.