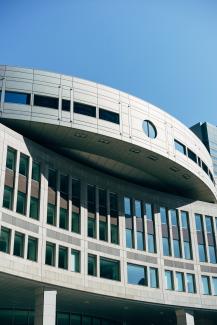 What if your long-term care insurance company goes bankrupt?
The Impact of Insurance Policies on the Current Financial Climate
The LTC insurance market has been in turmoil for more than a decade as insurance companies have come to the grim realization that the policies they issued in the 1990s and early 2000s were badly mispriced and that the proclivity of policyholders to make claims was grossly underestimated.
The resulting charges to the insurance companies have run into the billions of dollars, and have caused many of the largest LTCI carriers to either exit the business or stop issuing new contracts. To stem the financial hemorrhaging, most of these companies have lobbied/begged state insurance regulators to allow premium increases ranging from 50%-150% of the initial premium in order to stay solvent.
Such increases are a bitter pill for policyholders because many purchased the policies based upon the insurance salesman's representation that their premiums would be fixed as long as the policy remained in force. As they have discovered, the contracts have a clause that permits the insurance companies to apply for premium hikes if they have mispriced their products.
Working With Clients in Light of Insurance Companies' Policies
I have been advising clients regarding the dreaded premium increase notifications for years. In most cases, the most palatable option is to accept no increase or a small increase in return for a reduction in benefits – most commonly either a reduction/elimination of the inflation rider or a reduction in the daily benefit amount.
These concessions are often a better option than terminating the policies and writing off the years of premiums paid. Typically, the contracts are still far less expensive than if they were to apply for coverage with a different carrier today, and, in many instances, the policyholders were originally sold more LTC coverage than was necessary for their objectives.
In the past, however, I have received calls expressing concern not just about premium increases, but also about the possibility of the insurance carriers failing. I believe most of these calls are arising from news pertaining to GE spinoff, Genworth, which, for a period of time, was the largest issuer of long term care insurance in the U.S. Genworth's financial woes are well documented, and there is some anxiety among policyholders about the company's future if the proposed $2.7 billion acquisition of Genworth by China Oceanwide falls through.
Although, as of this writing, the deal appears to be on track to go through, the question of what would happen to policyholders if a carrier goes bankrupt still merits exploring.
To begin, long term care insurance, like life insurance is regulated at the state level and is overseen by each state's Insurance Commissioner. Each state has its own Guaranty Associations that are designed to support policyholders in the event of carrier failure.
Although the limits of coverage may vary from state to state, most states have adopted limits that are consistent with the National Association of Insurance Commissioners' (NAIC) model. For long term care insurance, the NAIC limit is $300,000 in LTC policy benefits. Policyholders may check their own state's guaranty association laws at the following link>
State Insurance Guaranty Associations Laws and Limits
As a practical matter, Long Term Care insurance company failures have been quite rare. Last year, Penn Treaty, an smaller LTC player with 76,000 policyholders, fell into receivership and liquidation with assets of $468 million against liabilities of $4.6 billion!
In 2009, Conseco, a carrier with 140,000 policyholders, met a similar fate. At the end of the day, policyholders can take some modicum of comfort in knowing the limits of their state's guaranty association benefits. The decision to terminate a policy into which thousands or even tens of thousands of dollars of premium have been paid is never an easy one.
RELATED READING
What Happens When an Insurance Company Fails? (National Organization of Life & Health Insurance Guaranty Associations (NOLHGA))
Your Future Aches and Pains Are Killing GE (Bloomberg)
Options for Dealing with Rising Long-Term Care Insurance Premiums (Kiplinger)
Long-term care insurance safety net has huge holes (Benefits Pro)