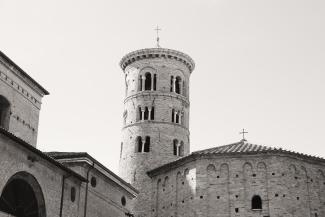 Who doesn't like Byzantine financial disclosure forms?
The SEC and Proposed Regulatory Changes
If you are into byzantine regulations and confusing disclosure forms, you are going to absolutely LOVE Regulation Best Interest! The Securities Exchange Commission (SEC) is the regulatory body established under the Investment Advisers Act of 1940 to govern the securities industry.
It is constantly under fire from various special interest groups (including the CFP Board of Standards) for failing to impose or enforce regulations to adequately protect consumer interests (and for failing to advance their own self-serving political and monetary agendas). 
After more than two decades of reading and responding to the SEC's requests for public comments on proposed regulatory changes, I have consistently been impressed with the Commission's circumspect approach to rule-making and by the commissioners' intricate knowledge of the nuances of the brokerage and investment advisory businesses.
Far from being the naive rubes' that lobbying organizations such as the Financial Planning Coalition and Consumer Federation of America sometimes portray them to be, a review of the backgrounds of the five sitting SEC commissioners reveals that they all have impeccable educational pedigrees and they come to the SEC from the top securities law firms and/or law schools in the country. 
New SEC Rules
However, as much as I appreciate the SEC's well-meaning intentions in adopting and imposing Regulation Best Interest in June 2019, it is increasingly clear that the agency whiffed on this one.
The purposes of the rule include increasing the standard of care consumers must receive from commission-based brokerage reps, raising consumer awareness of conflicts of interest in various advisor-client compensation arrangements, and reducing consumer confusion surrounding various financial advisor roles and titles. 
In reading through hundreds of pages of text outlining the SEC's logic in pursuing these objectives, I have absolutely no doubt that the SEC's motives were noble and entirely consumer-focused. However, the fact that it took literally hundreds of pages of text for the SEC to explain how Reg BI would reduce consumer confusion was probably a harbinger that the new regs might not be received as well as the commissioners envisioned. 
Meet Form CRS 
The centerpiece of Reg BI is a new "Consumer Relationship Summary" (CRS) that all registered investment advisory (RIA) firms and brokerage firms must provide to their prospective and existing clients specifically outlining their various potential conflicts of interests and different compensation structure as well as their regulatory disclosure histories, and other pertinent information. 
The initial public comments submitted to the SEC regarding the CRS disclosures were almost universally negative with the broad consensus being that they were waaaaaay too confusing and would never be read or understood by consumers.
I am guessing that the SEC cast a skeptical eye at its usual spate of detractors and decided to implement its plan despite the overwhelming amount of negative feedback it had received. In this instance, the SEC should have listened. 
Reg BI officially went into effect on July 1, 2020. In the lead-up to the imposition date, I sat in on a number of training conferences in which just about everyone, including the presenters, was confused about the new rules and how to implement them. Two months after the rule has gone into effect, confusion continues to reign supreme and there is near-universal agreement that the CRS disclosures are both confusing and completely ineffectual. 
The CRS Forms below have already been sent to FPH Clients are included in all new account forms packets. Given that we have not received a single client inquiry about the forms, I am sure it is safe to assume that all of you have read them and are grateful for this newfound clarity and transparency. [Insert laughing emoji].
JW Cole Advisors - Form CRS for Investment Advisory Clients
JW Cole, Inc - Form CRS for Brokerage Clients 
RELATED READING:
SEC's New Customer Relationship Form Confuses Consumers (ThinkAdvisor)
Reg BI, Form CRS 'Show Must Go On!' (Think Advisor)
Advisors Say Clients Not Responding to Form CRS (WealthManagement.com)
Financial Firms Fail to Own Up to Advisers' Past Misdeeds (Wall Street Journal) 
John H. Robinson is the founder of Financial Planning Hawaii and a co-founder of software maker, Nest Egg Guru 
Disclosures: Securities offered through J.W. Cole Financial, Inc. (JWC) member FINRA/SIPC. Advisory services offered through Financial Planning Hawaii and J.W. Cole Advisors, Inc. (JWCA). Financial Planning Hawaii and JWC/JWCA are unaffiliated entities. Fee-only financial planning services are provided through Financial Planning Hawaii, Inc, a separate Registered Investment Advisory firm. Financial Planning Hawaii does not take custody of client assets nor do its advisers take discretionary authority over client accounts.