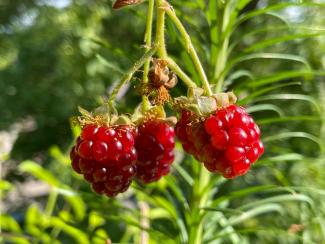 Is Your Cash Working as Hard as it Should Be?
Is your cash working as hard as it should be?
0% Cash is the Low-Hanging Fruit
Yesterday, I received a message from a financial journalist asking me what advice I am giving clients in the current investment environment.  I told him succinctly, "Pick the low-hanging fruit."  At the beginning of 2022, cash paid close to nothing.  Just 12 months later we can get government securities money market funds with current yields over 4%. 
For many people, the fastest way to boost portfolio returns is simply to get the low/no-yielding cash in their bank accounts and investment accounts invested in similarly liquid and secure cash management solutions that are paying much higher interest.  The Charles Schwab Treasury Obligations Money Fund serves as an example of one such potential alternative.  Below is a link to the fact sheet and prospectus.
https://www.schwabassetmanagement.com/products/snoxx
Link Your Bank Accounts to Your Investment Accounts
We encourage all clients to establish bi-directional electronic funds transfer links between their investment accounts and all of their banks and credit unions.  This allows you to make on-demand funds transfers between accounts and makes it easier to keep lower cash reserves in low-yielding bank checking and savings accounts.   Transfers are typically completed in 24-48 hours.
Are You a Small Business Owner with Cash Earning 0% Interest in a Corporate Checking Account?
One of the reasons I was compelled to post this article is to raise awareness among our small business clients that it may be possible to have their cash working much harder for them.  As with personal accounts, establishing a corporate investment account with us that is linked to your corporate checking account at your bank makes this a relatively seamless process. 
What About Bonds?
While the focus of this message has been on cash management, if you have cash reserves that do not require short-term liquidity, FDIC Insured brokered CDs are yielding in the 4.5%-4.8% range from 6 to 12 months.  T-Bills are offering similar yields to maturity and the interest earned is exempt from state income tax.  Some government agency securities are now paying 5% or more from 12-24 months, but most of the new issues I have seen are callable.
In sum, now that interest rates have gone up, one of the easiest steps consumers can take to improve portfolio returns is to put idle cash to work.  Most banks and credit unions are reticent to offer higher yields because it is profitable to pay as little as possible.  Bank deposits tend to be sticky due to consumer inertia and lack of awareness of comparable higher interest alternatives.  Interestingly, some brick-and-mortar banks have begun offering higher-yielding on-line bank accounts to new customers but are not making the accounts available to existing customers. 
John H. Robinson is the owner/founder of Financial Planning Hawaii, Fee-Only Planning Hawaii, and Paraplanning Hawaii.  He is also a co-founder of fintech software-maker Nest Egg Guru.
DISCLOSURES
Securities offered through J.W. Cole Financial, Inc. (JWC) member FINRA/SIPC. Advisory services offered through Financial Planning Hawaii and J.W. Cole Advisors, Inc. (JWCA). Financial Planning Hawaii and JWC/JWCA are unaffiliated entities 
Fee-only financial planning services are provided through Financial Planning Hawaii, Inc. DBA Fee-Only Planning Hawaii, a separate state of Hawaii Registered Investment Advisory firm. Financial Planning Hawaii does not take custody of client assets nor do its advisers take discretionary authority over client accounts.
The information contained herein is general in nature. Neither Financial Planning Hawaii nor J.W. Cole provides client-specific tax or legal advice. All readers should consult with their tax and/or legal advisors for such guidance in advance of making investment or financial planning decisions with tax or legal implications.