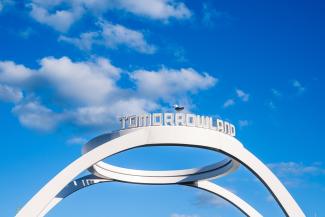 Future-Proofing Financial Planning Hawaii
Future-Proofing Financial Planning Hawaii
By John H. Robinson, Feb 27,2022
On February 1st, Financial Planning Hawaii underwent its first "corporate restructuring."  Although FPH is still the parent company, it now has three separate divisions, each with its own website:
Fee-OnlyPlanningHawaii.com
ParaplanningHawaii.com
FinancialPlanningHawaii.com
Fee-Only Planning Hawaii offers flat-fee financial planning to people who are seeking comprehensive financial planning review that does not include ongoing portfolio management.  Paraplanning Hawaii offers other financial planners third-party outsourcing of the often tedious and time-consuming information gathering, data organization, and data review stages of the financial planning process. Financial Planning Hawaii remains our flagship platform for individuals and families seeking comprehensive financial planning guidance paired with ongoing portfolio management.
It is not a coincidence that this reorganization comes on the heels of the recent addition of Laurey Shintani to the FPH team.  Laurey holds the Financial Paraplanner Qualified Professional (FPQP™) designation and is an experienced expert in the information gathering process, very much along the lines of what I have always done for clients with eMoney.  While I have been offering one-time, flat-fee financial planning as an alternative to our tiered asset-based ongoing planning platform for years, it is labor-intensive, and I have only had time to take on 4-5 new fee-only engagements per year.  Fee-Only planning is a fast-growing business segment and bringing Laurey on board gives us the ability to meet demand. 
Similarly, as more and more financial advisors migrate away from investment-centric wealth management to holistic financial planning, there is growing demand to outsource this function to experienced specialists who can do the information gathering grunt work and spot the mistakes and opportunities for the advisor to point out to his/her/their clients.  Laurey's paraplanning background lends itself well to developing this new channel and our existing eMoney subscription offers an ideal platform to launch this business line.
Future-Proofing
The other reason for the restructuring is that I have increasingly felt compelled to address Financial Planning Hawaii's business continuity. I have now been in this business for 33 years, and come to view FPH as a multi-generational family office.  It is a great source of pride that I am now working with the children and even grandchildren of some of my original clients from the early 1990s.  I am grateful and the loyalty runs deep in both directions. The problem, however, is that some of the younger generation have had the audacity to question my mortality. 
When I first started out, clients would frequently comment that I looked too young to be giving retirement planning advice.  Over the past five years or so, however, clients and prospective clients have begun conversations with, "So…how long do think it will be before YOU retire."  The question stings because it seems like the jump from looking too young to looking long-in-the-tooth happened overnight. The reality is that people justifiably want long-term stability in their financial planning engagements and may reluctant to work with a planner who is riding off into the sunset long before they have achieved their lifetime financial goals. I increasingly realize and accept that multi-generational continuity cannot come from a one-man shop. 
Expanding Financial Planning Hawaii to accommodate growth allows me to bring in new bright, talented people such as Laurey who share my client-first philosophy and passion for the profession.  By sharing my accumulated knowledge and experience with new people, Financial Planning Hawaii can continue to offer value as a multi-generational family office. Further, for all the time and effort I spend trying to stay at the forefront of financial planning, as I am already experiencing with the addition of Laurey, new people bring fresh insights and ideas that make me better too.  While I still anticipate that one or more of my progeny may eventually become financial planners too, taking these steps to grow FPH now should go a long way toward future-proofing our little shop for generations to come.
John H. Robinson is the owner/founder of Financial Planning Hawaii, Fee-Only Planning Hawaii, and Paraplanning Hawaii.  He is also a co-founder of fintech software-maker Nest Egg Guru.
DISCLOSURES
Securities offered through J.W. Cole Financial, Inc. (JWC) member FINRA/SIPC. Advisory services offered through Financial Planning Hawaii and J.W. Cole Advisors, Inc. (JWCA). Financial Planning Hawaii and JWC/JWCA are unaffiliated entities 
Fee-only financial planning services are provided through Financial Planning Hawaii, Inc. DBA Fee-Only Planning Hawaii, a separate state of Hawaii Registered Investment Advisory firm. Financial Planning Hawaii does not take custody of client assets nor do its advisers take discretionary authority over client accounts.
The information contained herein is general in nature. Neither Financial Planning Hawaii nor J.W. Cole provides client-specific tax or legal advice. All readers should consult with their tax and/or legal advisors for such guidance in advance of making investment or financial planning decisions with tax or legal implications