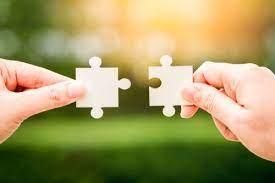 What FPH Clients Need to Know about the Schwab-TD Ameritrade Integration
What Financial Planning Hawaii Clients Need to Know About the Schwab–TD Ameritrade Integration
By John H. Robinson, Financial Planner (August 14, 2023)
Over the past few weeks, we have been fielding client calls and emails pertaining to information they have received in the mail or via email from Charles Schwab about the completion of the Schwab-TDA platform integration that will take place in September over the Labor Day weekend.  Some of the client communications seemed to express surprise and were wondering if I was aware of the change and if I am okay with it. 
While I do not mean to downplay their concerns, I confess that they made me chuckle because Schwab's acquisition of TD Ameritrade actually took place way back in 2019! Due to the complexity of integrating the two trading platforms, Schwab has moved deliberately in order to minimize disruption and confusion. I have been keeping clients apprised of the timeline for the integration through numerous articles in the FPH newsletter (and in FPH Blog.  The lack of awareness of some clients of this event only reaffirms what I already know – that many FPH clients find the newsletter content that pertains to our Marketing Director decidedly more engaging than boring old corporate merger stuff.
To address any remaining potential lack of awareness surrounding the changeover from the TD Ameritrade Platform to Charles Schwab, the purpose of this article is to bring you up to speed.
Do TD Ameritrade account holders need to sign new account or transfer paperwork?
No. There is no need for client re-papering nor is there any transfer authorization paperwork.  Clients who opened accounts with TD Ameritrade in the past few months have likely received a negative consent letter.
Is there anything we need to do to ensure a smooth transition to the Schwab platform?
YES! In the last week or so, all TD Ameritrade account holders should have received a communication that shared with them their new Charles Schwab account numbers and instructions for how to log into the Charles Schwab Alliance website for clients of financial professionals.  The letter urged clients to set up their logins now to avoid interruption in online access to their accounts. The address for the Charles Schwab website is https://client.schwab.com/Login/SignOn/CustomerCenterLogin.aspx?&kc=y&sim=y  The tri-fold brochure that accompanied the letter contains other useful plain English information about the transition as well.
Will we still be able to access the TD Advisor-Client website?
No.  It will be permanently shut down over Labor Day weekend.
Do we need to re-establish ACH links, direct deposits, automated withdrawals, etc.?
No.  This is part of the reason why the integration has taken three years to complete.  Avoiding such disruptions is a top priority.  All existing automated and on-demand services should continue without disruption.
Will we still be able to access TD Ameritrade statements, confirms, and tax documents?
YES! This was one of the big questions that I had for Schwab too.  Schwab as assured us that TD Ameritrade clients will have access to these documents going back seven years.  We have only been on the TD Ameritrade platform for five years, so that should cover all of our peeps.
Will there be any disruption to our account links in eMoney?
NO! This was another big question I asked on behalf of FPH clients.  eMoney is among the most widely used financial planning software applications, so getting the transition right was a high priority for Schwab too.  Both Schwab and eMoney have informed us that the TD Ameritrade account links will disappear and will simultaneously be replaced by the corresponding Schwab accounts.  There should be no disruption to the account histories in eMoney either.
Will there be any disruption with respect to Black Diamond reports?
The short answer is, "I hope not."  We have not yet gotten a definitive answer on this.  We have, however, had a couple of clients experience a break in performance reporting upon migrating from NFS to TD Ameritrade.  That should not have happened.  We have not gotten great responsiveness from Black Diamond on this matter.  All I can say is that if there is any disruption in the performance reporting, I will be vocal in expressing my disappointment and in lobbying for a fix.
Are you okay with the change from TD to Schwab?
YES. Schwab is by far and away the largest asset custodian and has gotten to that pinnacle by being progressive in enhancing its technology platform and in catering to independent financial advisors.  Schwab has also been a driver in eliminating trading commissions, account fees, and other nuisance fees that consumers (and advisors) have grown to loathe.  TD excelled in keeping client fees down too.  I do not view the Schwab integration as a step down at all.